WHO WE ARE
All Cleaned Up offers commercial cleaning services that are among the best in Scotland - delivering a reliable service is at the heart of what we do.
quick facts
Established in 2012
Subsidiary of the non-profit criminal justice organisation Apex Scotland
Around two-thirds of our staff members come from disadvantaged backgrounds
Our commercial cleaning services cover all of mainland Scotland, ranging from void property clearances to sterilising deep cleans
happy clients
Our employees drive the high quality of our cleaning services, and our clients, ranging from housing associations to fellow social enterprises, reap the benefits of their diligence. Here's a few examples of happy customers:
accreditations
A strong sense of ambition underpins our commercial endeavours, and accordingly we have sought accreditation and taken several steps to ensure our customers get the superb service we are proud to deliver:
BSI's ISO 9001 standard

commitment to best practices
passion for driving customer satisfaction

UKCPAS vocational training centre

staff, volunteers and employability candidates trained to highest industry standards
TESTIMONIALS
"They do an excellent job, the staff are always punctual and polite... I'd happily recommend the services of All Cleaned Up."
Stuart Inglis, Assistant Trades Supervisor, Link Housing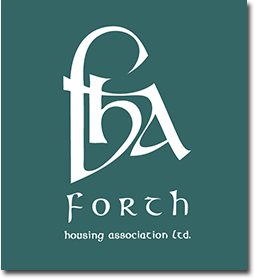 "The cleaning is to a high standard and we have had no issues... they are flexible in incorporating our requirements."
Angela Laley, Project & Communications Co-ordinator, Forth Housing Association
FOR A BETTER FUTURE
Our social enterprise, through providing work experience or sustainable employment, aims to give disadvantaged individuals a positive platform to progress their lives.
aims and values
It is our unwavering belief that potential resides within people regardless of their circumstances or history. That sense of belief can:
empower individuals
positively impact communities
challenge misconception
constructively prove scepticism wrong
employability work
Our employability work aims to nurture 3 qualities:
self-respect
taking responsibility
self-belief
The Capital City Partnership-funded programme we offer provides industry-recognised vocational training and qualifications, such as:
UKCPAS certification
SCQF Level 4 Health and Safety award
a success story
In 4 years of delivering accredited employability programmes funded by Capital City Partnership, we helped the participants achieve impressive results:
245 individuals were rewarded for their commitment with further experience or employment. Of these individuals, around:

50% achieved vocational qualifications
25% secured further employment